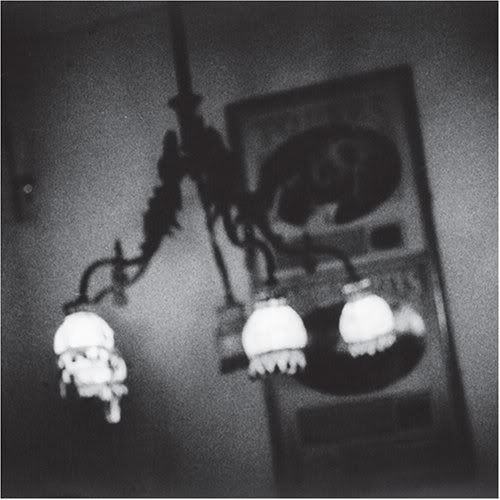 Release Date
: 04/01/08
Genre
: Sadcore, Alt-Country
After Michelle Branch and Sigur Rós, my most anticipated album of the year belongs to Mark Kozelek's project, Sun Kil Moon. My discovery of the band was out of curiosity when I read that they did an entire album full of Modest Mouse songs. It was okay, but not enough to win me over. I downloaded their first album at the same time, but didn't listen to it till much later, in which I absolutely felt in love with it. Then I found out about Red House Painters, all great albums again. Kozelek said he has reach his artistic peak, needless to say, my expectations for "April" were pretty high on the high scale.
Review
: So I knew ahead of time that it was 74 minutes, spread across 11 tracks. My attention span is pretty weak unless the music has a fluent direction. The first track "Lost Verses" is hauntingly gorgeous. It didn't have a clear hook, but I was in the zone. By the middle of track 2, I forgot i was listening to the album until he raise his range near the end. I loved it. Track 3 and 4 continued the same pattern.
By the middle of the album, I was shifting my stance as I was getting bored. As least on their debut, each song had a characterized. "Heron Blue" was becoming blurry and dragged on for way too long. "Moorestown" and "Harper Road" was a return to "Ghost" and it's what I wanted, more hooks and charming lyrics.
"Tonight the Sky" is 10 minutes long, but damn is it moving. "Tonight the sky are open for you." "Tonight in Bilbao" is a gentle one, but it slowly unwraps in small ways. "Blue Orchids" is just him and an acoustic guitar, but it's one of the better songs on the albums.
Summary
: It's a good album, but I might be bias. Personally, it's a disappointment compared to "Ghost of the Great Highway. There's some good treats, and others will require more patience. The overall tone is much darker and mournful. Not the best to listen to if you're at work or need to get something done. It's one of those late night 'alone' albums you have to digest. It's impossible to individually listen to a song, but the first 4 tracks work well together. As does "Moorestown" to "Tonight the Sky." I just miss the mysterious hooks that come off unexpectedly.
Key Tracks
: Lost Verses, Moorestown, Tonight the Sky
Rating
: 7/10