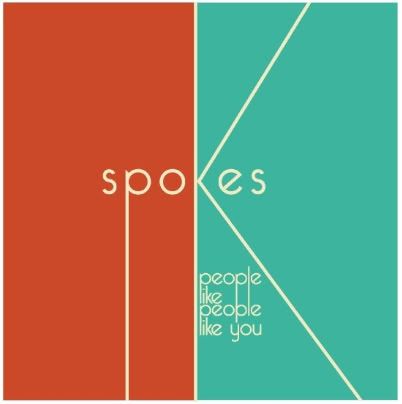 Release Date
: 01/15/08
Genre
: Post-Rock, Indie Rock
whoa ho-ho-holy fuck this band surprised the hell out of me. I looked on their last.fm page and it had a nice description of 'quiet/loud, canada/iceland inspired rock music' so I downloaded it. Then I forgot about it until a hour ago.
Review
: So I literally was going through my downloads and unraring all my music and lots of it were crap, and when it was Spokes's turn, I was just stunned at how perfect the first song was. The twinkly guitar with the crying strings and it goes from a morning jog to a freaken race. I added them on myspace on the strength of "We Like To Dance And Steal Things" alone. Then the second track plays and the violins start to get crazy and the vocals emerges at the right place at the right time.
"Scatter: I Miss You" and the first half of "Sometimes Words Are Too Slow" are a little too standard in post-rock and I don't like the vocals on "Precursor," it's too dry/emotionless. But "End Credits/Loveletter" is really emotional. I feel really sad for no reason, perhaps the violins keep chasing after me and my eyes just feel heavy.
Summary
: 3 awesome tracks vs 3 mediocre tracks. I usually try to grade on what they do in the studio and not what they can do live or try to predict potential, but I can't ignore it. I want more from this band. I want updates. I want them to kick my ass on their next record. As for now, it's a good listen. I don't think it's completely solid, but still, they got my attention.
Key Tracks
: We Like To Dance And Steal Things, End Credits/Loveletter
Rating
: 7/10