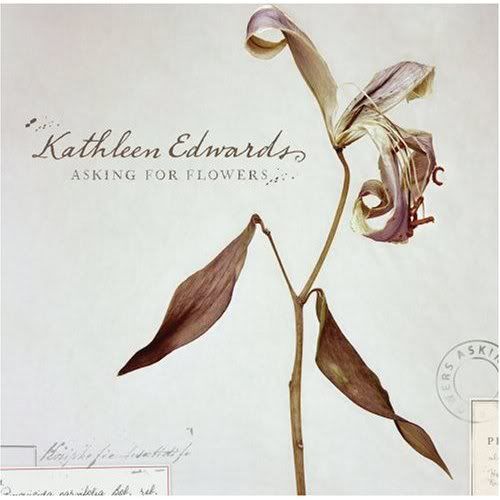 Release Date
: 03/04/08
Genre
: Alt-Country
I was minding my business until track 6 got me.
Review
: She doesn't do anything that's outright in your face, but her voice is pretty mellow enough for me so that it makes this an easy listen. That's basically it. Re-listening now, she did a good job of placing her songs so it's really balance between country-ish songs with more pop-ish songs. So there isn't a long period of that repetitiveness. Again, I don't find her to be melodic or too colorful, but it's very consistent. She has this way of making her songs mean more than they sound. I enjoyed her quieter stuff a lot. Maybe because it's Halloween and I'm stuck at home all alone and that whole isolation is really daunting.
Summary
: Very easy listening.
Key Tracks
: Alicia Ross, I Make the Dough, You get the Glory, Oli Man's War
Rating
: 7/10