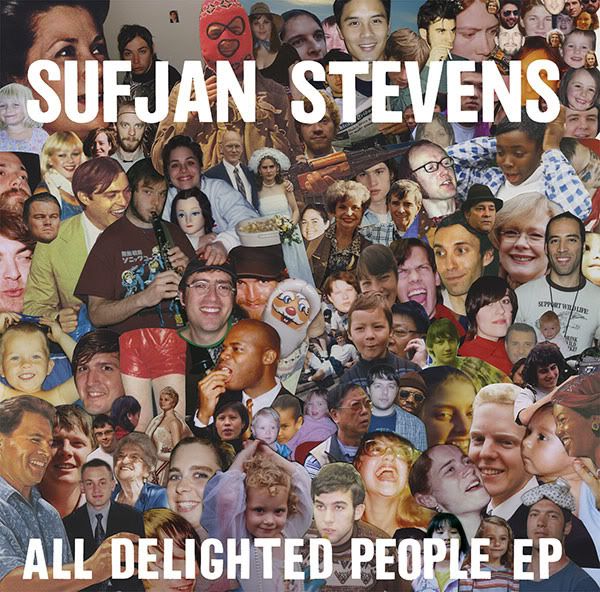 Release Date
: 08/20/10
Genre
: Indie Folk
So I woke Friday with a message from someone asking if I was one of the delighted people, after a minute of web surfing, I freaked out seeing NEW Sufjan Stevens music has been released. After downloading, I didn't start listening until that evening. Why the wait? Well, have you ever been nervous listening to a new album? It was one of those moments where I needed to be free from everything. Sufjan's discography from 2003 to 2006 was in my eyes, untouchable.
Review
: Because of the suddenness of this ep, I had no real hype. After my first listen, I did feel unimpressed except for "Heirloom" because it's so familiar like a Sufjan Stevens' song should sound like. And I also liked "From the Mouth of Gabriel" because it feels like one of his Christmas songs. However, the thing that bugged me most was that missing theme as strong as Illinois. Even with repeated listens, I learn to be accustom to the songs, but I have a hard time figuring out, "what's the point?" Maybe if i wasn't so lazy, i could pick apart the lyrics, but for now, these are just good songs.
"The Owl And The Tanager" is the fifth track of the ep and when i pick and choose it, it's a great song, but when i'm listening to the album as a whole, i just hate it. It's a very isolated song that just stops the pace of the EP. The same can be said for "Enchanting Ghost." quiet melodies, but not something i must repeat.
"All Delighted People (Original Version)" is my favorite track. It has elements of the old with his love of electronic.
Tracklist/Scorecard
:
1. All Delighted People (Original Version) 10/10
2. Enchanting Ghost 7/10
3. Heirloom 10/10
4. From the Mouth of Gabriel 9/10
5. The Owl and the Tanager 7/10
6. All Delighted People (Classic Rock Version) 7/10
7. Arnika 8/10
8. Djohariah 7/10
Summary
: As a huge fan, this EP is enough to satisfy the hunger of more Sufjan. Comparatively. it's not Illinois.
Key Tracks
: All Delighted People (Original Version), Heirloom, From the Mouth of Gabriel
Rating
: 8.1/10