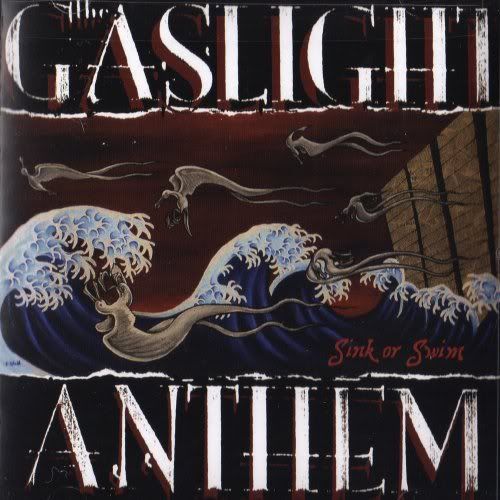 Release Date:
05/29/07
Genre
: Punk Rock
I took a chance on this album and it turned out to be quite good. It's not the whinny type of punk that some bands on the radio are called. These guys show that they have the talent, great storytelling and maturity from the start. And you know what's crazy? This is their debut album.
Review
: The first five songs have the same vive, the 'can-do' attitude, with explosives. It's highly contagious as the chorus in the songs are fun to sing along to, or maybe just to scream. I especially like the bridge in "Wooderson" and "We came to Dance" because of the way it builds to the send off. my soul just gets suckered in and I feel like it's my anthem to sing.
The album takes a short break in "The Navesink Banks." It's not a slow song, but it clearly takes the unplugged/acoustic route. "Red In The Morning" continues where the start of the album went, fast paced kicked in your face music. "Drive" is a good car riding song.
The album closes with "Red at Night" which is in the same style of "The Navesink Banks." Only two songs have the slow pace, but they are in good placements.
Summary
: I usually disowned CDs where the album hardly changes, but I really enjoyed this record. I sometimes have trouble differentiate some songs, but they are all good songs. There's no filler songs. Seriously. It's the type of music that should be on the radio for it's mature sound and catchy chorus. The fact that this band is only at the start of their career, hopefully it will only get better and set a plateau for upcoming bands to come.
Key Track:
I Coulda Been A Contender, We Came To Dance, I'da Called You Woody, Joe
Rating
: 8/10