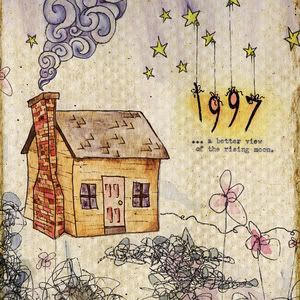 Release Date
: 04/17/07
Genre
: Pop Punk
There's something fresh about a band with both male and female vocals. The voices give the band its identity. So it's cool to see 1997 having both equally shared that duty. Alone, their voices aren't strong enough, but together, it has good dynamics. It's a pop album. It's a fun album.
Review
: I usually like music that makes me feel something. Sometimes when I'm in the shower and I'll have a tune in my head, I'll make up words and somehow, they flow really well and I always wish I had a tape recorder to record my song. 1997 is the type of music that feels like they are just making music so effortless and for the sole reason of expressing themselves just for fun and nothing else.
The first 4 tracks kick a lot of ass as it's fairly happy pop-punk and it starts to fade in the distance. It never loses its edge in the upbeat side of things. I just get the feeling that their magic in the first half of the album was used all up. It's still a good second half. The first half has more standalone songs.
Summary
: Very refreshing sound. Listen to the 1st half and you'll be impressed. 2nd half is only good if you listen to the first half. "You had my heart, what more could you want."
Key Tracks
: Water's Edge, Garden of Eden, Hey Darlin'
Rating
: 6/10