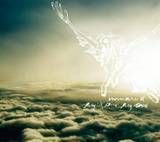 Release Date
: 08/29/07
Genre
: Post-Rock
Perfect!
Review
: The first song is too much for an album to give, but "Under Your Wings I'll Hide" is perfect, I wanted to give the whole album a 10 for that song alone. It's gentle and the lush vocals directs me towards a finish and it's not as twinkly as Explosions in the Sky, it's more of a dreamy slow-motion affair with heaven. And just when I think it was ending, the song had 3 more minutes to go and it's arranged beautifully.
So that was a lot to take in, but there's 7 tracks to go and now, my expectations are high. And I've listen to a lot of instrumental albums and a lot of it starts to blend together that I won't care for a lot of bands, but Immanu El has inspiriting soothing echoes and there's guitars, pianos and one of those string instrumentals floating in the distances. They also take care of the space in the sound. The vocals never dominate, but because English is my primary language, I listen for it.
For the most part, the album share the same qualities in sound. It doesn't hurt the album at all, I actually like how it flows as a whole. Some tracks do get loud, like in "White Seraphs Wild" and "Kosmonaut." It doesn't reach epic proportions, but it has a strong belief of faith.
"in between lives/in between deaths/I'll give."
The last track ties everything together. It starts usual, but the crescendo kick in and by now, the listener knows what will happen, but the vocals always stay mellow and warm. It would have been nicer if the climax was longer, but for what it was, it was great.
Summary
: Sometimes when I'll pick up a friend, I'll start the CD at a certain point so that when they get in, a good song is playing. "They'll Come, They Come" has no bad parts. Every song is amazing. I just hope my friend has a long attention span.
Key Tracks
: Under Your Wings I'll Hide, Astral Days, ...In Valleys
Rating
: 10/10