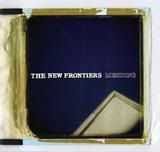 Release Date
: 03/11/08
Genre
: Mellow rock
These guys are on This Will Destroy You's top 8. And yeah, what is this band doing on a instrumental band's top 8?
Review
: For the most part, are these guys originally or creative? probably not. But for all the cookie cutter bands out there, I really enjoy these guys. I don't know much about them. I tried googling around but all I could find was that they changed their name from Stellamaris.
From early on, the album really reminded me of the Augastana's type of bands. It's soft in nature, the music isn't junky and the lyrics are dipped in warmth love. The 1-2-3 punch of the album that really made me go 'wow' are "Mirrors" and "Strangers" followed by "Pressing On."
For me, I enjoy listening to them because they have a comforting quality to them. I barely discovered them a week ago, but they remind me of bands like Sleeping at Last, The Fray, Augastana and I'm not even big fans of those bands, but it's hauntingly beautiful when there's something new and familiar that creates a very pleasing sound.
Summary
: Soft, safe comforting music, but never slow. The chorus really work well in every song. The faster pace songs are hit and miss, but the comforting ones are worth a keep.
Key Tracks
: The Day You Fell Apart, Mirrors, Pressing On
Rating
: 7/10