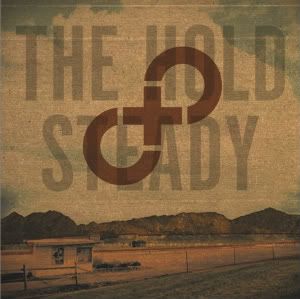 Release Date
: 07/15/08
Genre
: Indie/Alternative Rock
Review
: The first track, Constructive Summer" is one hell of a party rock anthem. It definitely feels like summer. Next song, "Sequestered In Memphis" is probably my favorite track of the new album. The first half of it quickly becomes catchy, but the second half is very memorable with the chanting sing-a-long background chorus as well as their use of the horns.
"Navy Sheets" is a different song, but it's nothing i feel like I'll come back to it. It has more of a jam-band feel to it because of the chaotic noise and the band is just having fun with their instruments.
"Lord, I'm Discouraged" is the longest track of the album and the beginning of it is lovely. Piano parts are strongest here and the guitar solo at the bridge is cool to hear. Thankfully "Yeah Sapphire" pulls the excitement back into the album. The dinging piano will make you tap your feet.
"Both Cross" is forgettable and slow, but if you take the time to fully embrace the song, it's pretty good if you convince yourself that it's good. I've convinced myself it's an alright song, but I still skip it when giving the album a listen.
"Stay positive" is a fun song, but perhaps with the late placement, the shout/chanting chorus feels forced, plus it was already done by track 2 so i can't help, but compare them knowing it's the lesser of the two. "Magazine" is very good. It has extra raspy vocals by that dude from Lucero.
"Joke About Jamaica" has a short reference to johnny cash with cocaines blues. As for the song itself, it's pretty standard and the ending is pleasant.
Summary
: It's another Hold Steady Album, which is completely fine with me. I don't think it's better or worse with their past albums, but it's still a great listen if you're a fan. For non-fan, chances are a lot of the songs will feel the same to which I completely agree with.
Key Tracks
: Constructive Summer, Sequestered In Memphis, Magazine
Rating
: 7/10