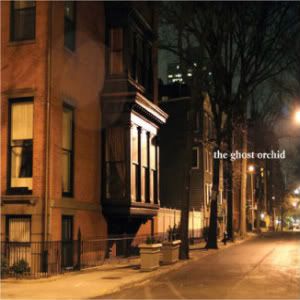 Release Date
: ??/??/08
Genre
: Instrumental
Discovered them thanks to triggerhappytraitor and gosh, I can't find much on these guys except it's made by two people from two different genres wanting to combine their ideas.
Review
: Rather than talk about the album track by track, I'll just say that the album as a whole is filled with delight. Some songs will outshine others, but it never overshadows anything in particular. The majority of the tracks are between 1.5 minutes to 2.5 minutes making the pacing of the album a gentle ride home at 33 minutes. And the stronger tracks that stand alone, they are place in places of the album at the perfect spots so within the span of maybe 6-7 minutes, it's guaranteed that a song will come on and draw the listener back in again if they started to get bored.
What i can hope for in the future is that the two create 'songs.' And I'm scared on wishing that because it might cause them to get boring, but the album is more of a fragment of a soundtrack. Pieces of music fading in and out. Maybe it's a bad idea, but songs like "A Way Home" and the ending to "In The End" deserve to be fully developed.
Summary
: This album is really good. It's fairly simple, but it never drifts off into generic-ville.
Key Tracks
: A Way Home, Telescopes
Rating
: 7/10