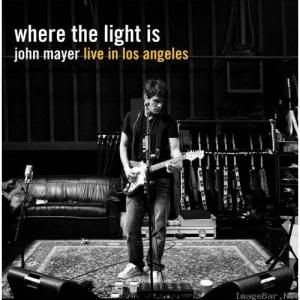 Release Date
: 07/01/08
Genre
: Rock
Continuum was the album that got me to notice John Mayer and if I had to at the time, I would have declared it my album of the year. I downloaded a couple of bootlegs of him during that era and I loved them just as much as the album. Time has past so this live album reached me too late, but it's a good juncture in his career to have recorded.
Review
: The first 5 songs are acoustic and John sounds so good by himself. I enjoyed his cover of "Free Fallin'" and his b-side, "In Your Atmosphere" is ridiculously good. Watching the DVD and seeing all his guitar playing is really all him and alone is amazing to see. He gets help later on with "Free Fallin'."
I never been a huge fan of the John Mayer Trio.
The last set of him and his backing band are what you usually can expect from John Mayer.
Summary
: Good time capsule of John Mayer at his peak.
Key Tracks
: In Your Atmosphere, Vultures, Why Georgia,
Rating
: 6/10