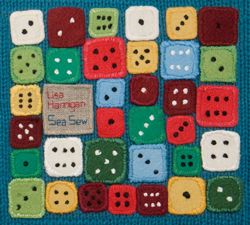 Release Date
: 09/12/08
Genre
: Folk
Best known for singing with Damien Rice, Lisa Hannigan finally has an album to call her own. She usually steals the show from Damien, but she did have a song call "Be My Husband" that really sucked.
Review
: Even thought I was looking forward to this, I had my doubts. How much input does she have over the music? I never bothered to research and I don't know how much input she has on her debut album either, but it doesn't matter. The music isn't really special, but I've always been in love with her voice since I first listen to "I Remember." Her voice commands my attention. So I'll probably be listening to this album a lot in the next coming weeks.
If I remember correctly, most of her solo efforts with Damien were when she had to sing in that delicate, heartbreaking voice. Sometimes depressing in the chillingest way. She sounds very bouncy here like on "Sea Song" and "I Don't Know." "Ocean and a Rock" feels like a full song because of the accompanied instruments. Her voice is just melodic. "Vann Diagram" just proves that she can make "huff huff" sound lovely.
Songs like "Splishy Splashy" don't work for me because it feels like a dragger. The music isn't very interesting. "Courting Blues" suffers the same fate, although there are elements I like. Then she sounds really boring on "Keep it All."
The final three are so soothing. "Pistachio" makes her voice sounds like she just drifts in and out of your head. How does she float so well? Then "Lille" just feels very Lisa. It just fits her so well that I don't think anyone can make a song like this sound as good. Her voice is warm like a Christmas carol.
Summary
: For her first album, it's pretty cool, but some songs are only okay so that disrupts the flow. 7 songs I like out of 10.
Key Tracks
: Ocean and a Rock, I Don't Know, Lille
Rating
: 7/10