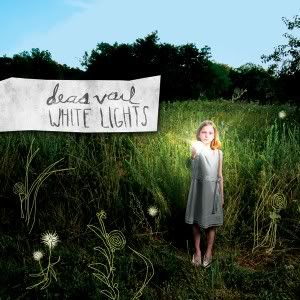 Release Date
: 08/26/08
Genre
: Indie Rock
Even though "All the Houses Look the Same" didn't belong on my top 25 albums of 2007 list, I still feel guilty that they weren't on it just because they deserved to be noticed.
Review
: It's only a EP, so 5 songs are going to be hard to top a full album. First off, the vocalist is crazy good with the way he hits the high notes. Sometimes it's screechy, sometimes it's like a little altar boy. He has that innocence in his voice.
"White Lights" is the best song on the ep. It has good pacing and the music really feels involved. "Last Place" is a close second. Really mellow and smooth.
The last two are more of a power anthem and it hasn't hit me yet and I don't think it will. It's a real mellow treat, but because it's how it ends, I just feel that the 5 songs as a whole is missing something to really complete it.
Summary
: Less interesting compared to their debut album.
Key Tracks
: White Lights, Last Place
Rating
: 5/10