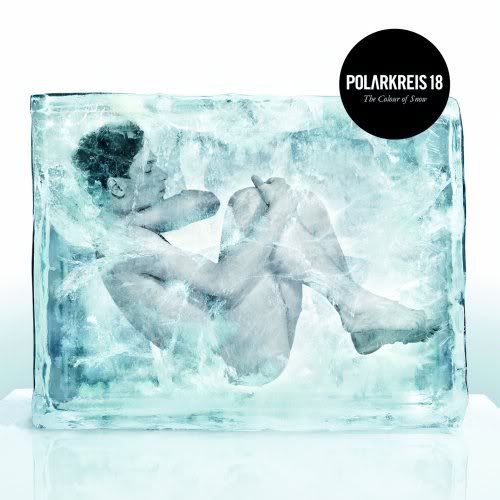 Release Date
: 10/17/08
Genre
: Electropop
Well this was a pleasant surprise.
Review
: Even before i saw the album cover, my first impressions from the album were it was arctic. Like even thought my headphones, it just felt like he was breathing cold air on me. The instruments just blend together nicely.
Opening track "Tourist" has the twinkle piano and later on, an electro beat. His high notes are remarkable. "Allein Allein" is almost ridiculous in the grand scheme. It reminds me of Cut Copy because of the chorus being so memorable. It's the first song I got hooked to.
I like "Prisoner" for its use of horns and soft plucking. Made it feel like a soaring the earth was spinning so smoothly. I really appreicated the calm down track of "Untitled Picture." Very nice aura.
"The Colour Of Snow" is the album's best song. Great build to the chorus and the chorus just runs with it. "130/70" follows it and with those two delivered one of the best 1-2 punches of the year. I like how spacey his voice is and it doesn't even mean much anymore. The deliver combine with the music just feels special.
"Rainhouse" suffers from the two tracks before it so it just sounds like a anchor track to transition to the ending. "River Loves The Ocean" could the be the opening intro of a fantasy movie. It's mostly reserved but with the help of the harps, the song is pretty chilly. Maybe dark.
There's something mournful about "Happy Go Lucky." beautiful song.
Summary
: I like albums to feel like albums. For 41 minutes, they kept me excited.
Key Tracks
: Allein Allein, The Colour Of Snow, Happy Go Lucky
Rating
: 7/10