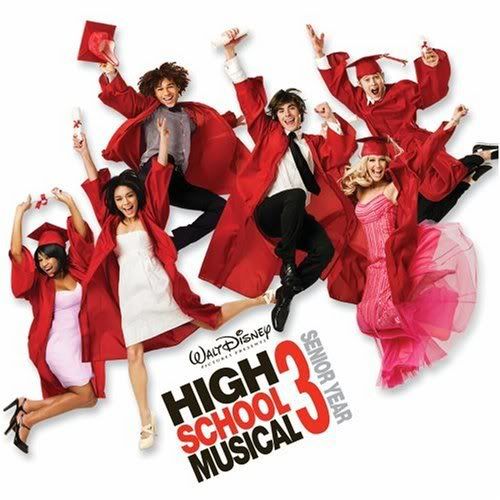 Release Date
: 10/21/08
Genre
: Pop
I never watched the movies. I swear.
Review
: So for teen-pop music, I just want it to be fun. I know my teenage years are over so romantic pop lyrics don't hold any weight anymore. Not like they ever did, but the catchiness needs to be over-the-top for me to like. Did I find it here? Nope. Nobody here has a good voice either. And it's a musical so maybe i'm missing the plot, but whatever. A lot of it sounds like lame boy band music. Mixing rnb, dance, pop in a blender and letting people sing karaoke. It's probarly wrong for me to actually expect more, but what else can I say? I though some of the ballads like "Can I Have This Dance" are nice, but nothing special.
Summary
: In terms of music, this is nothing.
Key Tracks
: I Want It All, Can I Have This Dance, We're All In This Together (Graduation Mix)
Rating
: 3/10