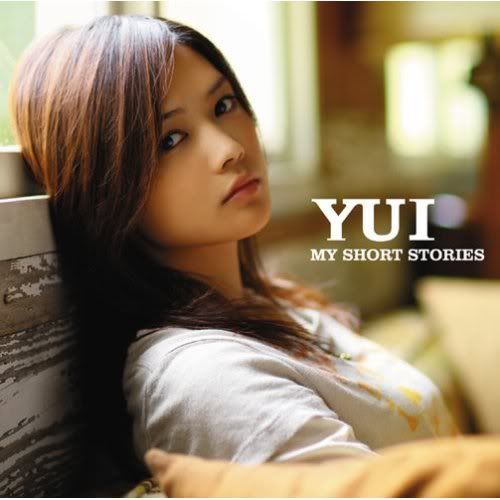 Release Date
: 11/12/08
Genre
: J-pop
Only one new song, but I never really listen to her b-sides that much. I mean I know I liked them, but as a whole? hmm. It'll be a while before YUI releases anything as she's taking a year break from anything music. She needs to recharge.
Review
: So the new song, "I'll Be" is really 'standard.' Not much to say. It's the most middle YUI song you can get and depending which type you prefer, will determine if you like the song or not. It's more of a playful song and I don't feel that she feels strongly about the song's lyrics. It's just...standard.
Onward to the other stuff. Whenever I feel like listening to her singles, I would hear the single, the b-side, the acoustic version of another song, and then the instrumental song. So even if the b-side is less than good, it goes by quick for me to care. For this compilation album, "Jam" and "It's Happy Line" are the only two that are exceptionally good. I was unhappy knowing "Jam" didn't make it on her latest album. And "It's Happy Line" was actually her first single when she was going indie.
The songs that are pretty forgettable include "Winter Hot Music," "Cloudy" and "Driving Today." Three of those just don't do anything for me. It's not boring boring, just forgettable. "Help" and "Last Train" boring, but the choruses are pretty damn catchy.
"Skyline," "Oh My God" and "Crossroad" are pretty solid songs on its own, but not the star songs. Nice music too. "Free Bird" is a different song. I can't quite describe it, but her voice is a bit youthful. "I Wanna Be..." is a weak song. "Understand" was part of the double-A side single with My Generation, yet was left out of the album. It's a gentler song and YUI sounds really good. Maybe too slow, but I like it. And finally, the last song is "Why Me" and it's a good slow song. She knows how to calm the bubble, keeping it interesting without losing interest of the listener.
Summary
: Terrible album if you never heard of her. As a fan, it's nice to have them all in one collection although they might not work that well as a whole. The songs that didn't work so well bring the album down, but where else will they go. It's a b-side album.
Key Tracks
: Jam, Skyline, It's Happy Line
Rating
: 6/10