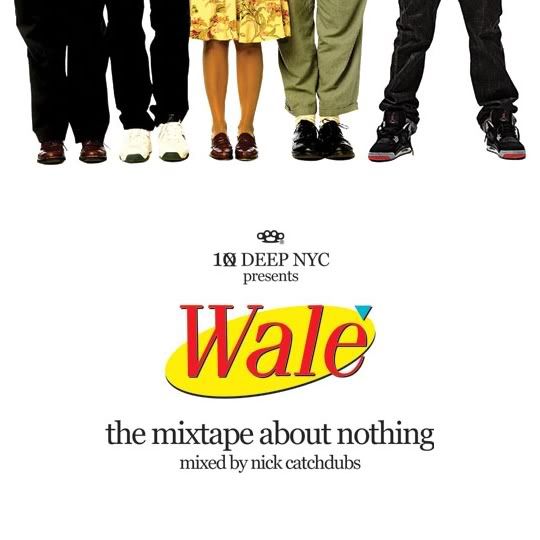 Release Date
: 05/30/08
Genre
: Conscious Rap/Hip-Hop
Who the heck is this dude? I know-I know, but it was recommended to me so I downloaded it and all I have to say is "finally!" Finally! Atmosphere's album earlier this year really helped ease my ears into listening to hip-hop, but this album really knocked that door down.
Review
: So i didn't see the album cover when I first listen to it, so hearing elements of Seinfeld was interesting. Basically, my problems with other hiphop albums are the beats losing my interest. Thankfully Wale sounds intelligent. He can be goofy too so during the songs with the old school-like beats, his clear flow and delivery grab my attention. He doesn't need to relay on catchy hooks or producing club songs. I don't have a favorite song, but for 72 minutes, it's completely solid. Great lyrics. Great flow. Great mixing.
Summary
: Excellent hip-hop.
Key Tracks
: The Freestyle, The Kramer, The Vacation From Ourselves
Rating
: 8/10