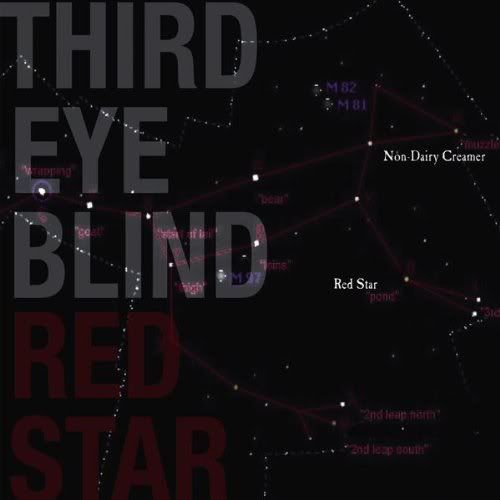 Release Date
: 11/18/08
Genre
: Alternative Rock
About fucken time. You know, I was beginning to think this band was just a has-been. Their 3rd album wasn't that great and I read that the lead singer had writer's block for this album.
Review
: But dang, this EP is short. I'm actually looking forward to the album now. "Non-Dairy Creamer" sound so like a Third Eye Blind song. But the good kind. Are they re-creating their own songs? I don't know. I don't know any band that sings like him so this is very them. If you ever enjoyed a Third Eye Blind song in the past, this song will be liked. At the end, there's like a violin jam session. Very cool.
"Red Star" sounds good too, although less radio friendly I think. His voice is a little more airy and the music seems to be more fogged. The last track is a live track. Yeah, it's another good song.
"Sometimes a blowjob is not enough."
Summary
: Well it's hard to comment on 3 tracks. The first song is good. The second song is good. The third song is good. Because it's less than 15 minutes, I took a point off.
Key Track
: Non-Dairy Creamer
Rating
: 6/10