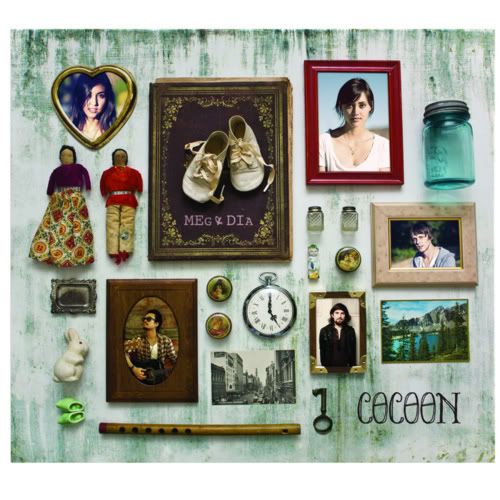 Release Date
: 04/5/11
Genre
: Indie Pop
Review
: I was shocked when i heard that they were released from their label, but when i heard their EP last year,
It's Always Stormy In Tillamook
, i thought it was justified. Dia has an interesting voice and the lyrics are pretty storytelling-like. My first few days of listening to Cocoon were filled with disappointment because it was more naked in terms of music. The surgery pop energy felt toned down. But the more I listen to the album, the more it gives back to me. I think because of the way the album is un-unified and the pop melodies arent so forefront, the imperfections make it a better lasting album for me.
Favorite Songs
: Love Is, Breakdown, Separate
Rating
: 8.0/10