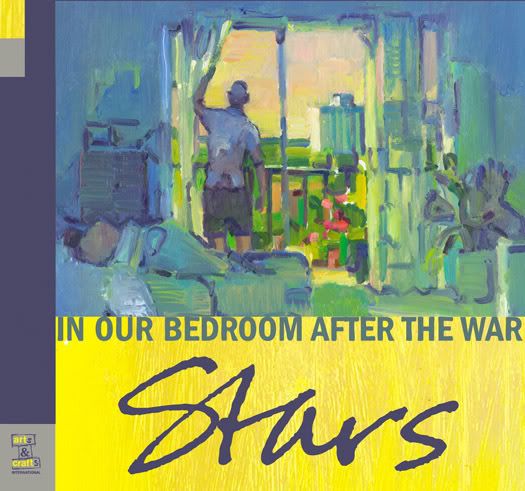 Release Date:
09/25/07
Genre:
Indie pop
I heard of this band through a friend, but didn't get a chance to check them out until I discovered The Decemberist. I like Amy Millan's gentleness with the melody groove. Their newest album came out a while back in digital form, so it was sitting on my computer just waiting for me to absorb it. I'm not familiar with their past work, but I did give it a listen and it didn't grab my attention like "In Our Bedroom after the War."
Review:
The album starts with a simple melody and builds into "The Night Starts Here" which is a great track that has no meaning whatsoever. It's a nice male/female contrast. The music makes it feel special.
"Midnight Coward" has fun drums, but Amy's and Torquil's interacting makes the song a winner. After 2 and a half minutes, the song comes to a stop and brings it back on it's feet. The same happens in "Personal," the interacting is amazing. Torquil is so depressed while Amy sounds so weak. Very quiet song. "Take me to the Riot" is another one with the two where their voices complement each other so well. Good stuff.
The third track, "My Favorite Book" is my favorite song on the album. It has a very sweet gentle sound to it with a groovy kicker that melts your heart. Pretty music all the way. "Window Bird" is just her. Amy's voice is so soothing and the music is neat. It has two sides to it and it just jumps back and forth between the two styles.
Torquil however, can't quite carry a song alone. "The Ghost of Genova Heights" is a bit so-so and "Barricade" is a nice effort, but as a whole, it helps paces the album so it doesn't get dull. I did enjoy his vocals in the finale of the album, "In Our Bedroom After the War," which is also the title of the album. Lovely.
Summary:
Great solid album all the way through. It's pop/rock music in its simplest form. Radio rock music is so generic, but Stars are able to create gentle music that I can easily hear on the radio. It's very accessible to new listeners to the band, like me. I don't care how you get this album, it deserves a listen.
Key Tracks:
My Favourite Book, Personal, Window Bird
Rating:
8/10