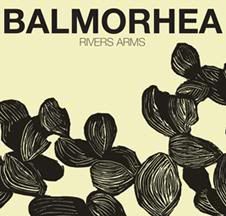 Release Date
: 02/12/08
Genre:
Instrumental
Last year around this time, Balmorhea's first album was in my top 5 and they slowly went down as more albums got released to the point where Balmorhea disappeared. I felt bad cuz I didn't want the band to disband from the lack of love it received. But then the Silent Ballet named it the 3rd best album of 2007. So quickly after, they released their second album.
Review
: Opening track is welcoming and I really like the wordless chorus. Then the next 6 are solid tracks. Honestly, it's a blur, but in a good way because the album isn't really meant to be listen to in sections. So what you got is simple structured, stripped down music all connected. It's really all I can say. "Process" is the only track that is more of an ambient sound. But you got your guitar and strings.
Summary
: Stripped down post rock. It doesn't really touch on the emotional side, but it's
great backdrop music. I like the first 7 songs more than the last remaining 7.
Key Tracks
: Lament, Barefoot Pilgrims, Limmat
Rating
: 7/10