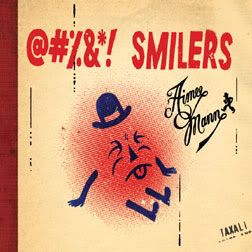 Release Date
: 06/03/08
Genre
: Pop Rock
I heard of her for a long time actually, but never had the desire to listen to her. I just though she was like Tori Amos or Sarah McLachlan and most of her fanbase was 90% female. So I saw this up for downloading so I gave it a few spins and was surprise to how much i enjoy her voice. She has a youthful and mature voice.
Review
: Mellow spring music starts us off, I'm really digging her voice. Piano knows how to be played. Some weird electronic effects come in near the end keeping the song interesting. It's a cool groovy tune.
She does another short piano+vocal track and it's sounding very classy. "Looking for Nothing" really gave me the train ride feel and a journey is about to start once i get off the train. I really like it. "Phoenix" sounds really warm. Great mix of blue skies and melody.
"Borrowing time" has a upbeat flavor. Sounds great. I like the horns. "It's Over" is a 'soft' one, but yeah, I enjoy it.
*will finish review later*
Summary
: I have no idea how this holds up to her past work, but this album is great. Even though her vocals don't show might change, she sounds great in every song. It's very self controled here, but the way she creates the simple melodies will draw you in. Plus her voice is very sweet.
Key Tracks
: Looking For Nothing, Phoenix, Medicine Wheel
Rating
: 7/10