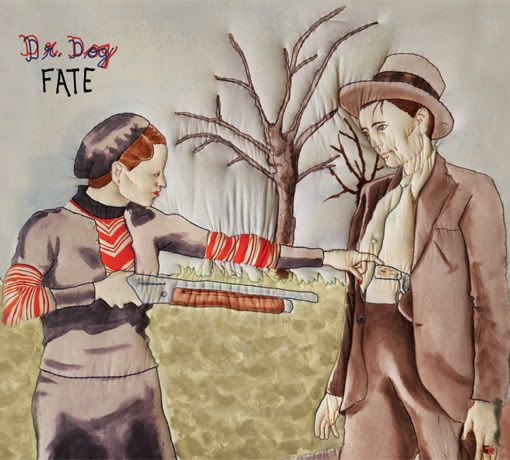 Release Date
: 07/22/08
Genre
: Indie Rock
Hey, this isn't a hip-hop album. I like looking at people's year end list to discover stuff I may have missed and someone had this on their top 5 so I gave it a listen.
Review
: So I really like the 1960s Psychedelic Rock feel to the album, reminds me of The Zombies. Bad example maybe, but I'm not an expect of that era. There's a foggy mood in the sound scape. I really enjoied myself in the first 3 songs, but "Army of Ancients" was the song that made me take notice. I know I'm a sucker for chant along choruses, but hey, it sounds good.
With repetitive listens, the album sometimes feels weaker and sometimes feels stronger. But I like it. It's a cool throwback and doesn't go flat.
Summary
: Good Album. The middle chunk is a must listen.
Key Track
s
: Army of Ancients, From, Uncovering the Old
Rating
: 7/10