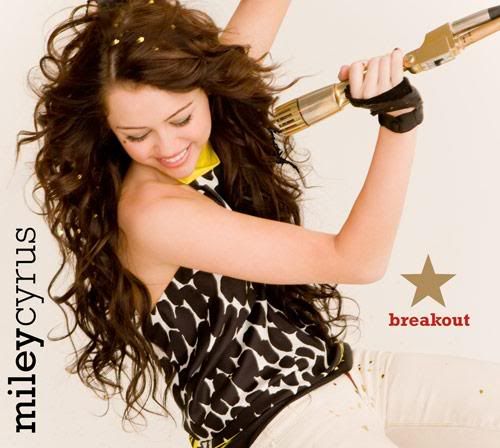 Release Date
: 07/22/08
Genre
: Pop
I've been meaning to review this baby, but it's so hard to go pass track 2 because it's clearly the best track on the album. I was a legit fan of Hannah Montana, so I can assure you, this is not a joke review.
Review
: Her vocal cords has that rusty touch and the over the top pop production just makes her songs insanely hilarious. Her slow ballads show it more so it's a little cringe worthy. "Bottom of the Ocean," yikes. Although the album closer, "Goodbye" is a decent sounding song. "Fly on the Wall" is terrible.
Her strong points are when she gets to do the upbeat stuff and most of those are in the front of the album. Besides "7 Things," there's decent pop tracks like "Full Circle" and the track title, "Breakout." Her cover of "Girls Just Wanna Have Fun" is actually pretty cool. Interesting background music.
However, I don't feel that she has her own identity yet as any Disney star would have done the same if worked with the same people. Maybe Miley shouldn't write her own songs yet. I don't know. I don't really see anything long term and of course I understand this isn't meant for me.
Summary
: If you text it, I'll delete it.
Key Track
s
: 7 Things, The Driveway
Rating
: 4/10