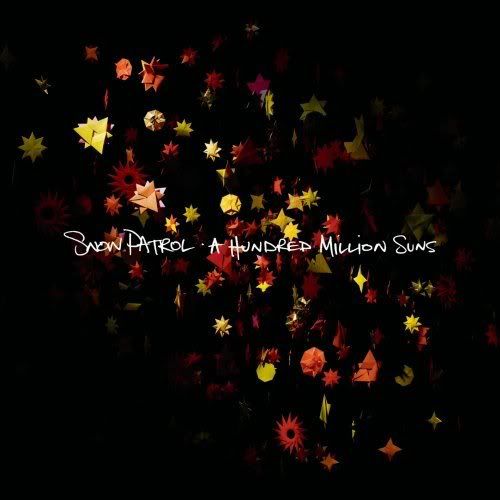 Release Date
: 10/28/08
Genre
: Alternative Rock
Never been a huge fan except for "Chocolate" and "How to be Dead." It's crazy how popular this band is.
Review
: So the first two tracks are really good. "If There's a Rocket Tie Me To It" has that fresh energy to draw a person in. Great opening. "Crack The Shutters" is great too. Nice melodies.
"Take Back The City" sounds really generic. "Lifeboats" is a softer song and it's okay for a while, but I can't find anything to connect with so it's a thumbs down. And what do they do to me. "The Golden Floor" suffers the same problem. It's actually slightly better, but it doesn't have that ump to make it special.
"Set Down Your Glass" is good sadcore music. "The Planets Bend Between Us (For You)" is single potential. "Engines" is a good filler track. "Disaster Button" gets interesting towards the end.
"The Lightning Strike" has good buns. The first movement is good and the last movement is good, but the middle movement is boring. It has decent music to it, but the vocals are so dull. and the transitions don't feel smooth. They don't make the three pieces as one so it's basically three songs glued together.
Summary
: I didn't feel like they did anything new. They didn't do anything bad really, but I don't have a reason to give this album more plays.
Key Tracks
: If There's a Rocket Tie Me to It, Crack the Shutters, Set Down Your Glass
Rating
: 5/10