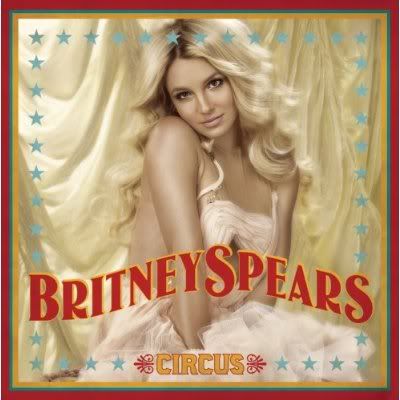 Release Date
: 12/02/08
Genre
: Pop
Just for fun, I posted my review of Blackout on a forum and usually noone cares, but this one girl just had to defend her. Compared with this album, seems like critics didn't like this album as much as Blackout, but I found it as a step in the right direction.
Review
: So I haven't listen to Blackout in nearly a year, so I apologized for being inaccurate, but the feel of the album is like Blackout except with more happy charm. It isn't too sexy. It's just a bunch of bouncy tunes. "Womenizer" is a strong strong song. "Circus" is another strong strong song. "Out From Under" is a song I was begging to hear because I always enjoyed her ballads. This song has a really great chorus.
"Kill The Lights" is kinda whatever lyrics, but the attitude is badass. ""Shattered Glass" has that down tempo that breathes old school rnb. I love that pre-chorus of "You're gonna see me in your dreams tonight." "If U Seek Amy" is a highly addictive beat that is sure to be the standout in many fans.
Unfortunately, the album dips in quality after. "Unusual You" sounds like a techno song with just Britney's vocals. "Blur" is gentle. Not as strong, but not bad bad. The next three just make me hate her. The album ends with "My Baby," a ballad. She sounds weird after the first verse. Too much echo or something.
Summary
: There's a big chunk of songs on this album that I wouldn't mind hearing again.
Key Tracks
: Womenizer, Out From Under, If U Seek Amy
Rating
: 6/10