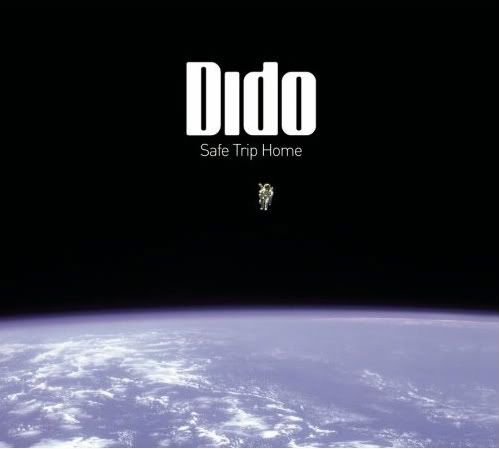 Release Date
: 11/18/08
Genre
: Pop, Chillout
oo I remember her and how Craig Kilborn would be obsessed with her. Those were the days.
Review
: So the first time listening, my reaction was, "dang, she's lost her inspiration." But silly me, it's just the first few songs that led me to a boring place. But you know, it's probably meant to be that way. Very distance. Very eeecho. I don't know. I like them, but it doesn't stand upwards so my opinion is very dependent on the rest of the album.
"Grafton Street" was the first real sign of some larger than life song. It reminds me a bit of The Last of the Mohicans soundtrack. Quiet at first with only a faint beat. Faint strings in the back. I like the chorus, but I don't feel that it flows natural. Then after the second chorus, I think it's flutes that enter. The last minute is mainly the flute. Not sure who is playing it, but you can hear the person taking in air.
"It Comes And It Goes" sounds like a strong album track. Something deeply personal about this one. I like the way she sounds at the pre-choruses.
So if her goal was to make an album that felt very isolated, this song, "Look No Further" is the song that made it. Sure there's a backing piano and strings, but it's all mostly her doing and she did it well. Great melodies making in her voice.
"Us 2 Little Gods" is a playful song with it's clapping beats. It's mostly stripped down and a lot of "hmm hmm." A nice album song, but not a standout.
A lot of times, I'm reminded of Vienna Teng because they both might not have a lot going underneath them, but they have a melody in their voice so it gives a nice flow to their music. Like on "Let's Do The Things We Normally Do," her words kinda seem to come and go with the pace, but it works nicely.
"Northern Skies" sounds alright, but it doesn't feel like it belongs at 8 minutes. Like maybe someone wanted a long song for the closer so they just extended it hoping noone would notice. Well it failed. It got boring.
Summary
: Good? yes. Stands out? some songs, but not as a whole. If I pick it apart, it's cool, but all clumped together, it's a potato.
Key Tracks
: Grafton Street, Look No Further, Let's Do The Things We Normally Do
Rating
: 6/10