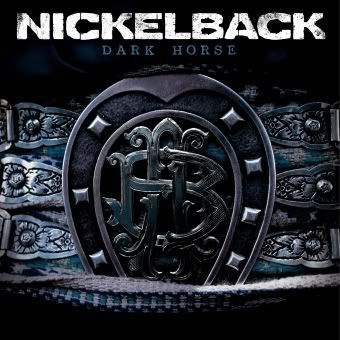 Release Date
: 11/18/08
Genre
: Post-grunge
The World's most hated band. Thank you internet. Before I liked albums, I liked songs. And at the time, Nickelback produced a lot of good singles. It's what I like. Good friendly tunes. Well of course, I evolved and hated the rest of their discography and found my niche with indie pop and post-rock. Still, my heart will always lie somewhere with the music of my youth.
Review
: So welcome back Nickelback. Your music is challenging. Now that I've entered the world of music blogging, I gotta follow the tread. But you know something, this album is very tolerable. The first track "Something In Your Mouth" is pretty stupid, but "Burn It To The Ground" is something I can hear in TV or Movie scenes with hot girls and fast cars. The chorus is designed for a sing-a-long.
Track 3, "Gotta Be Somebody" is hilarious. Being older now, I hate false lyrics. So maybe this song is written personally, but I don't believe. I wanna say it's cheesy, but they play this on the radio when I have no control of it (I'm not driving), so the chorus is etch into my brain.
"I'd Come For You" and "Never Gonna Be Alone" feel like the same love ballad. I can totally see these being used on TV. Like I really hate their overused message of being a nice guy and living life to the fullest. Is there something wrong with it? Shrugs. Love is always a reoccurring theme in music, but this level of corniness is too corny.
"Next Go Round" is a bit more aggressive and the verses seem to be using a vocal effect. Kinda cool only because it's different, but the chorus of "yeah....... we're gonna---" kinda makes me forget everything. There's a very apparent 'guitar solo' in it and on the next song, "Just To Get High," I think I hear it again. Very similar.
"If Today Was Your Last Day" is gonna be a hit song. It's so fitted for radio. Friendly acoustic rhythm during the verses, gradually build to the chorus, and then an infectious back and forth chorus.
"Last Call you sons of bitches"
Summary
: So the important thing here is that this album is tolerable. The album has good pacing between fast and slow songs. There's nothing wrong with it, but as I'm a fan of albums, there are other bands that produce much better albums that relate to me. The fact remains, I won't be listening to this album tomorrow.
Key Tracks
: Burn It To The Ground, This Afternoon
Rating
: 4/10