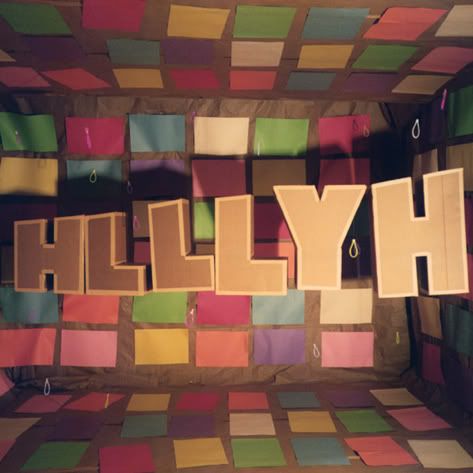 Release Date
: 02/11/08
Genre
: Experimental Punk
Damn these guys have a lot of energy.
Review
: The opening track is just insanely wild and catchy. Second track is just wild and crazy with some 'spoken' words, but the long drawn out chant just made this song sound huge. And if you didn't enjoy those two opening tracks, this might not be for you. They'll be more of that same zany stuff and sometimes more electronic stuff. Some have less of a song structure. But it's all quick so I never get frustrated.
If you manage to get to track 8, "Kingdom Come," all I can say is fuckkkk. Having listen to about 18 minutes of this interesting music, Kingdom Come is like the end of the chapter review page. And it's 11 minutes long and seriously, one of the coolest rewards of the year. It's almost like House music or something Justice would have done. It's like they remixed their own songs. Very awesome.
"I Get (Almost) Everything I Want" is like an afterthought of the last track. You can hear that familiar chord. Lots of chanting. Nice climax. By now, it doesn't really matter what they do. The remaining 5 tracks is more of the frenzy dance like in the first few tracks. Bang bang bang.
Summary
: Energy
Key Tracks
: Lamb and Lion, Run To Your Grave, Kingdom Come
Rating
: 8/10