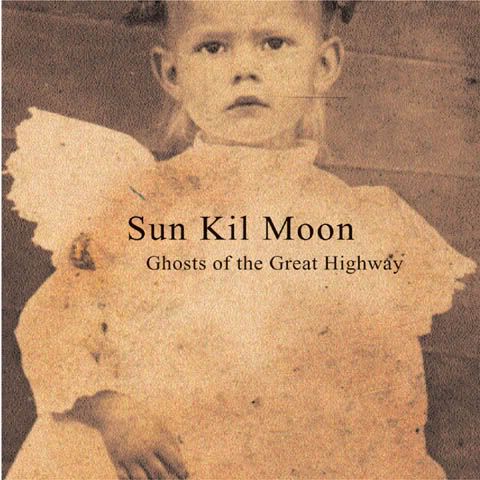 Release Date
: 11/04/03
Genre
: Indie Folk, Singer-Songwriter
So when 2007 ended, I wanted to make another list. I figured making an 'all-times' list would be acceptable, but looking back on it now, I was still on a 2007 high. I first heard of Sun Kil Moon because of their second album, Tiny Cities, was made up of Modest Mouse covers songs. I liked the tone of it, but sort of forgot about them because they didn't have a 2007 release. While crafting my all times list, I clicked on Sun Kil Moon and it made me paused. This dude is deep.
Review
: When I was younger, lyrics were solely what I based my music preference on. Vocals could suck. Music could suck. But if there was a line I could attach myself to, a lyric to apply to my life, I liked it. So in the past few years, I stop trying to personalized the music I come across and just accepted what the artist is trying to convey.
The opening track, "Glenn Tipton," and "Last Tide" are the ones I always come back to and they feel the most standalone. In the opener, the guitar is very lonely and over the course of the song, it has great control of the flow of the song. Like a midpoint, the guitar seems to dance around happy. The lyrics are the kind that don't mean much personally, but as they repeat, bits and pieces really start to stick. His voice is very reminiscence to the past.
"Carry Me Ohio" is a mellow track that doesn't try to surprise you, but for 6 minutes, it uses every second to the fullest. Vocals just know how to linger. "Salvador Sanchez" busts out the electric guitar and the contrast is really emotional I think. Like in these two tracks, the guitars feel more dominate and the vocals push the sound towards the center. Both don't go fast so it has a "stay put" feel.
"Last Tide" is the song that sold me on the band. The chorus just hits home so hard. "Floating" ends the song, but it really feels like one. "Gentle Moon" and "Lily And Parrots" are like the middle half's mellow/electric duo. That's the best way to put it.
The 14 minute track, "Duk Koo Kim" is kind of disappointing at first. It's like a pond of water and the sounds form thin plates of familiarity. A thinking man's song to have. "Sí, Paloma" is all instrumental and it's a quiet one with some Spain tingles. The album closer, "Pancho Villa" is more of an acoustic track and the lyrics are the exact same as "Salvador Sanchez," but I didn't notice for a while as I sometimes just get lost in the music and the sound is much different. I feel that it wraps the album up nicely turning it full circle.
Summary
: Ghost of the Great Highway is an album I wish I had with me in 2003. Lyrically, his way of painting a memory of something that isn't mine, yet I can taste it. I love it. I get lost in his words. A great reward for peaceful listeners.
Key Tracks
: Glenn Tipton, Last Tide, Pancho Villa
Rating
: 9/10