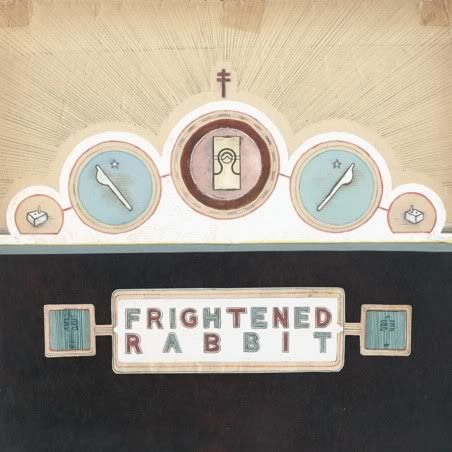 Release Date
: 03/09/10
Genre
: Indie Rock
"The Midnight Organ Fight" was my favorite album released in 2008 and if there's one thing I've learn from music blogging, it's very hard to trash a band you love.
Review
: It's one of the reasons why I hate reading positive reviews from diehard fans. It's expected from. Now I'm not that big of a fan of FR, but this album does sound good to me and I'm not sure if it's because it's good music or because I'm frankly used to their sound. "Things" kicks off the album nicely, but the delivery for "Swim" feels forged. I was hoping it would grow on me, but some days I enjoy the song and others I don't. The repeated line of the song title makes me think they were aiming for it to be a commonly used line to quote for twitter/facebook status.
Track 3-5 gets back to their sound that I like, but it almost feels like autopilot for fans like I. So it's a pleasing sound. "Skip the Youth" gets into epic territory and at the end of the trio of songs, it really pulls me into thinking it's worthy, but I'm not sure. Same issues with "Foot Shooter." It has everything made to be a great song, but is it? This is where I become unreliable. Everything sounds the way it should sound, but I feel less 'blown away' from Midnight. After each song on Winter, I don't have that 'awe' feeling.
Tracklist/Scorecard
:
1. Things 8/10
2. Swim Until You Can't See Land 6/10
3. The Loneliness and the Scream 8/10
4. The Wrestle 7/10
5. Skip the Youth 8/10
6. Nothing Like You 7/10
7. Man/Bag of Sand -/10
8. Foot Shooter 7/10
9. Not Miserable 7/10
10. Living In Colour 7/10
11. Yes, I Would 8/10
Summary
: Without comparing, it's a fine album. Obviously, they couldn't repeat the pain from the last album so this is the best they could do to cleanse their pallet.
Key Tracks
: Things, Skip the Youth, Yes, I Would
Rating
: 7.3/10