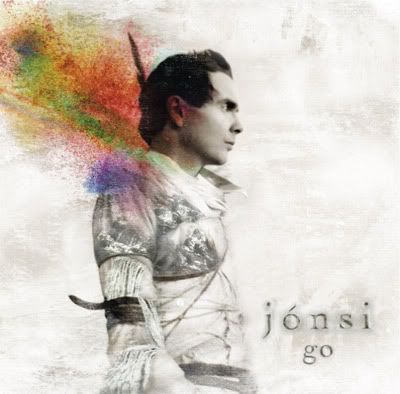 Release Date
: 04/05/10
Genre
: Sigur Rós
Discovering Sigur Rós's music was a life changing, genre shifting moment for me. Yes, we get it. It's highly layered and dense with emotion. Who do they sound like? None of the comparisons comes close. Their 2008 album marked a change in their sound. It was more organic, which is where Jónsi's album seems to branch off from.
Review
: So I miss the lenghty intro/outro that earlier SR music had and on this album, there is none. Nothing that transit between songs. So it does leave me with a loose "skip around' mode. The only songs I really come back to are "Boy Lilikoi" and is it just me or does "Around Us" sound very Mew-like. anyways, It's a decent album, but nothing to really amaze you. I didn't hear that much experimentation and I really don't like him singing in English.
Tracklist/Scorecard
:
1. Go Do 8/10
2. Animal Arithmetic 9/10
3. Tornado 7/10
4. Boy Lilikoi 9/10
5. Sinking Friendships 8/10
6. Kolniður 6/10
7. Around Us 8/10
8. Grow till Tall 6/10
9. Hengilás 6/10
Summary
: Joyful sounds.
Key Tracks
: Animal Arithmetic, Boy Lilikoi, Around Us
Rating
: 7.4/10