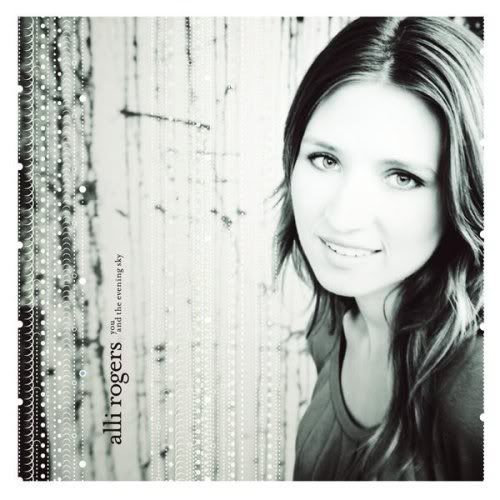 Release Date
: 04/15/08
Genre
: Singer-Songwriter, Country Folk
Inner Ear Media really loves this girl. And I had leftover downloads on eMusic so I though I would finally give her a listen. Also, her webpage's Header reads "Untitled Document."
Review
: So her voice is nice, but sounds more suited for background vocals. On her own, she has this safe and pure quality to her and part of me feels like she is holding back. Maybe she doesn't have range, but whatever. I didn't feel that the music was interesting either so when you add both of those together, it's a pretty tame album. If she was aiming for that "traditional" sense, then good job.
I didn't mind "Carry a Light" as it's the opener and she shifts from delicate to youthful in the verse to a more bubbly chorus. It's almost corny to how bubbly it is. "Don't Wash Your Hands of Me" borrows more pop elements with a "la la la la la la la la la la" chorus. It comes out alright, but distracts from the rest of the song.
I really enjoyed "Closer to the Moon" and "At Sea" as both of their choruses don't feel out of place. Although the former is mainly a "oh oh oh," it's one of the album's strongest songs as I actually believed her feelings and she doesn't need a obvious hook to draw me in. "At Sea" is the same reasoning, the relationship of the verse-chorus are really close that it flows really smoothly.
"The Things We Can And Cannot Keep" has such a good spark in her verses, but the chorus has a rocky start. Still, I like how she sings "there are things we can..." and the bridge finally has some fire.
Tracks 6-8 fall under the okay category. "I Caught Sight" really reminded me of Canadian indie pop and her voice become breathy during the chorus. "Baby I Believe In You" sounds a bit of chamber pop. "How Long Until We Get There" has a groovy Spanish flavor and I like the chorus.
"New Today" is cool. I like it. "Come Now My Love" is a little weak.
Summary
: O dear, I wish I had a solid rating system. As a whole, it's an album that doesn't push the genre and it's not a must-have album unless you're a deeply-root fan of female singers-songwriters. For now, I have her album in my good pile, but my sub-conscious won't allow me to give this a 6, so here you go Alli. a 7.
Key Tracks
: Closer to the Moon, At Sea, The Things We Can And Cannot Keep
Rating
: 7/10